MARCH 23 - APRIL 11
TO TAKE PART IN THE PROMOTION AND COLLECT POINTS CLICK ON THE BUTTON
PLAY
BET 1₾ = 1 POINT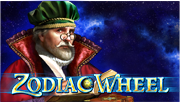 Freespins will be credited in ZODIAC WHEEL!
WHAT IS "DAILY EGT LEADERBOARD"?
"Daily EGT leaderboard" is a special offer from Crocobet for the lovers of EGT slots, that allows you to collect points in the EGT slots, get into the daily leaderboard and win the money prizes along with the EGT freespins.
WHEN DOES THE PROMOTION START AND END?
The promotion starts on March 23, at 00:00 and ends on April 11, at 23:59;
WHICH GAMES PARTICIPATE IN THE PROMOTION?
All the games of EGT and EGT EQ slots are participating in the promotion, except: Egt roulette DP, EGT Roulette, EGT Virtual Roulette, Joker Poker, 4 of a Kind Bonus Poker, Keno Universe, Jacks or better;

HOW CAN I COLLECT POINTS?
First of all, to take part in the promotion and collect points you need to click on the button - "Participate";
You can collect points according to the following principle:
Bet 1₾ = 1 point;
For example: if your total bet is 700₾ in the slots of EGT during the day, you will get 700 points in the leaderboard;
HOW WILL THE PRIZE POOL BE DISTRIBUTED?
The daily prize pool of the promotion is 25 000₾, which will be distributed according to the following principle:
The total prize pool of the promotion is 500 000₾;
WHAT SHOULD I KNOW ABOUT FREESPINS?
The freespins will be credited in the slots of Zodiac wheel;
*Each freespin's value is 0.15₾;
*The freespins can be used within 72 hours after credited;
WHEN WILL I GET MY PRIZE?
The prize will be credited until 16:00 of the next day after taking place in the leaderboard;

The promotion is valid only for ID-verified users.
Multi accounting is strictly prohibited per our general rules. Any player, that operates more than one account or plays several times in the same promotion from one IP address will be locked and/or disqualified from ongoing or future promotions, without prior notice;
In case of detecting dishonest actions, or if promotion's requirements are not met, crocobet.com is authorized to cancel promotion's prizes and bonuses;
Crocobet.com reserves the right to modify, cancel or terminate the terms for this promotion at any time and without further notice;